In the famous words of Johnny Mathis, it's beginning to look a lot like Christmas. But don't worry if you're suffering from a touch of "festive stress," because we've rounded up 10 ways to take your mind off everything this week.
1. WHAT TO GO SEE FOR ITS SERIOUSLY STELLAR CAST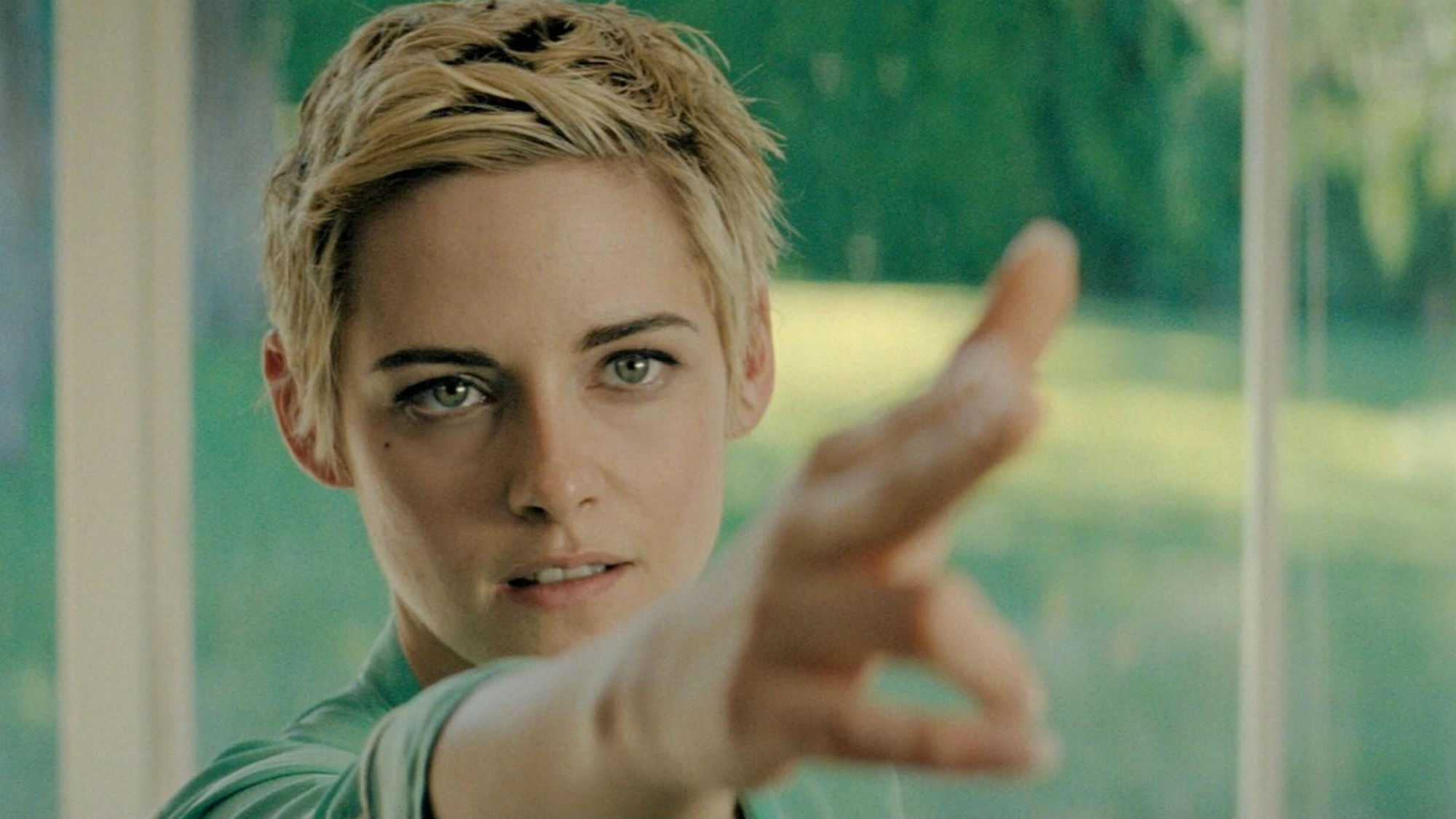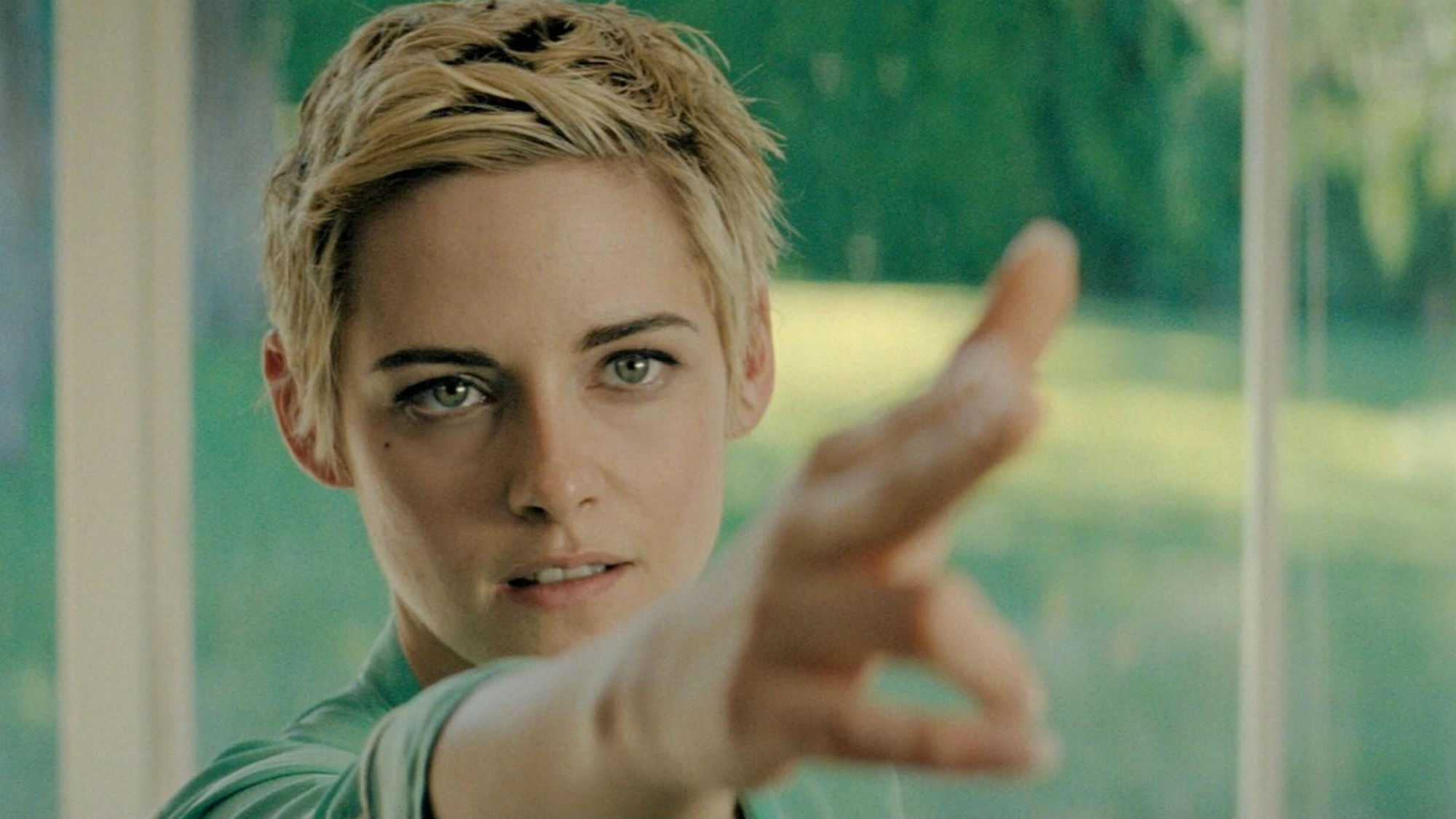 Seberg
Kristen Stewart is perfectly cast as Jean Seberg, an enduring icon of French New Wave cinema, in this intriguing political thriller opening in select theaters Friday. Directed by acclaimed theater director Benedict Andrews, Seberg explores how the actress was targeted by the FBI in the late '60s and early '70s because of her involvement with activist Hakim Jamal (Anthony Mackie) and the Black Panther movement. With a supporting cast that includes Jack O'Connell, Joker's Zazie Beetz, Once Upon a Time in Hollywood's Margaret Qualley, Star Trek's Colm Meaney, and Vince Vaughn, Seberg definitely has talent to spare.
2. WHAT TO GO SEE IF YOU LIKE A GRIPPING TRUE STORY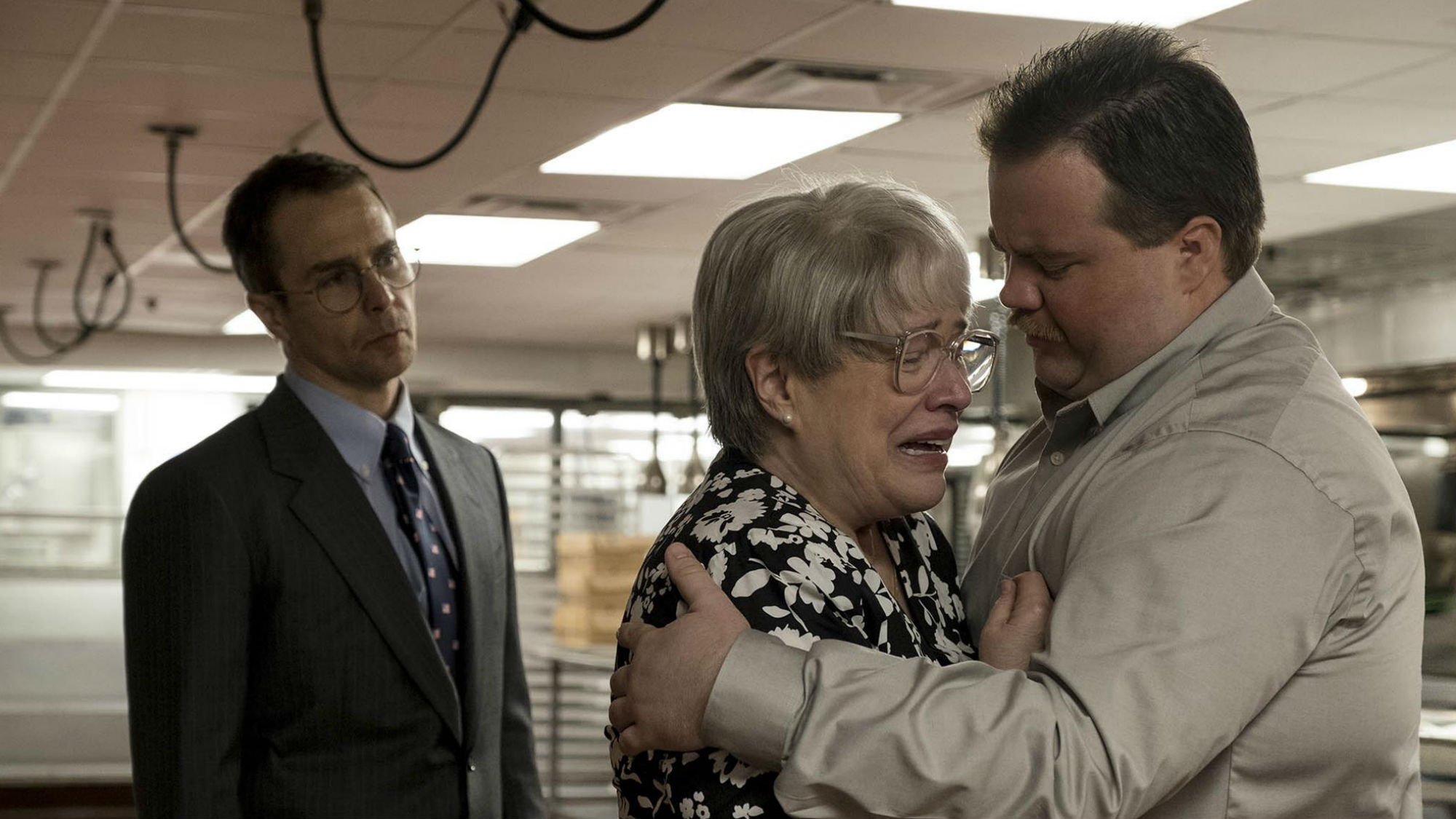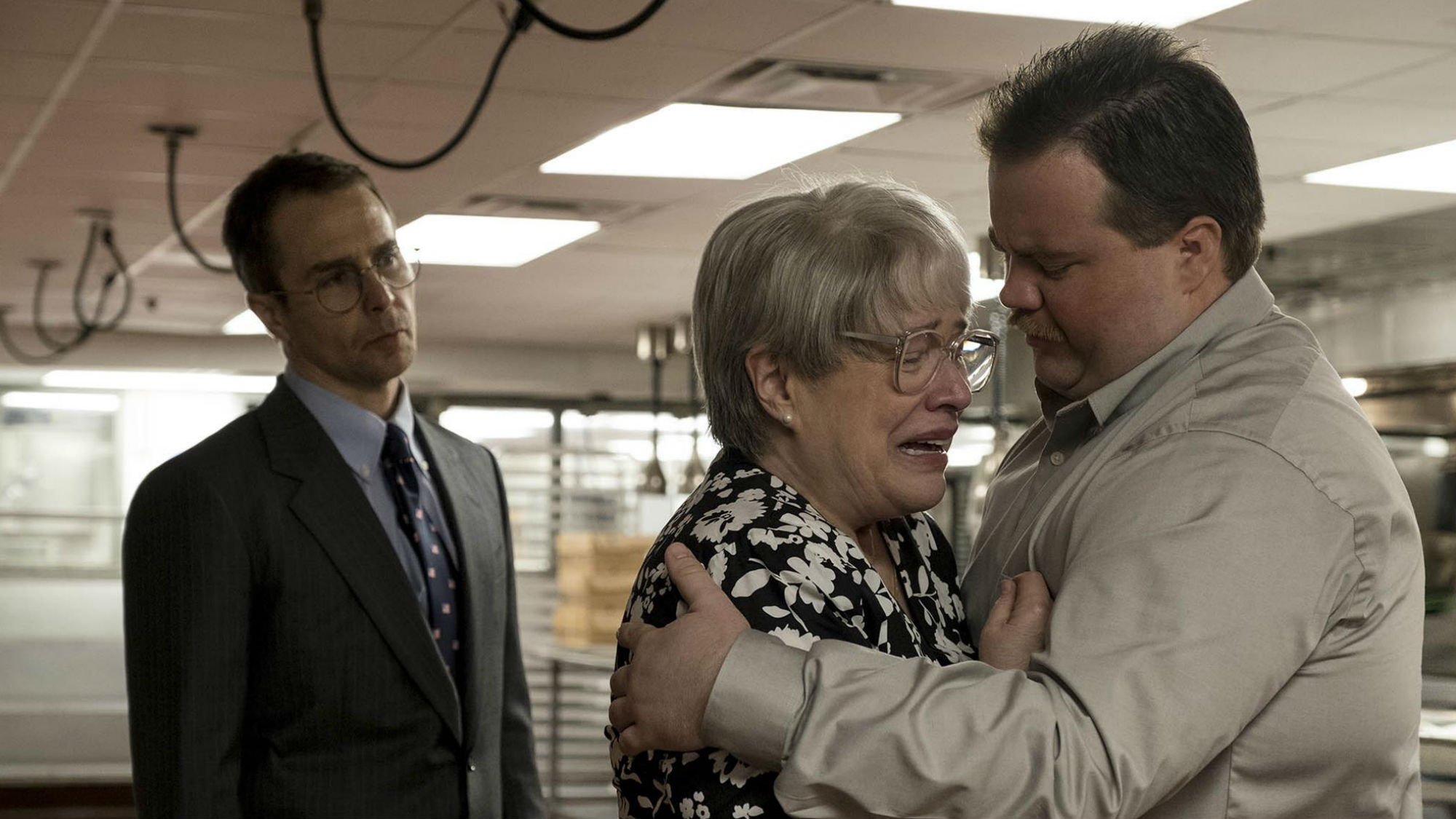 Richard Jewell
Opening Friday, this biographical film from director Clint Eastwood tells the rather sad real-life story of Atlanta, GA security guard Richard Jewell. After finding the explosives that caused the Centennial Olympic Park bombing at the 1996 Summer Olympics, Jewell (Kingdom's Paul Walter Hauser) is initially hailed as a hero, only to be falsely accused, a few days later, of planting the bomb himself. With a strong supporting cast that includes Sam Rockwell, Jon Hamm, Olivia Wilde, and Kathy Bates as Jewell's mother, this looks like the sort of solid, stirring biopic that we've come to expect from Eastwood.
3. WHAT TO PLAY WHEN YOU'RE CRAVING SOMETHING CATHARTIC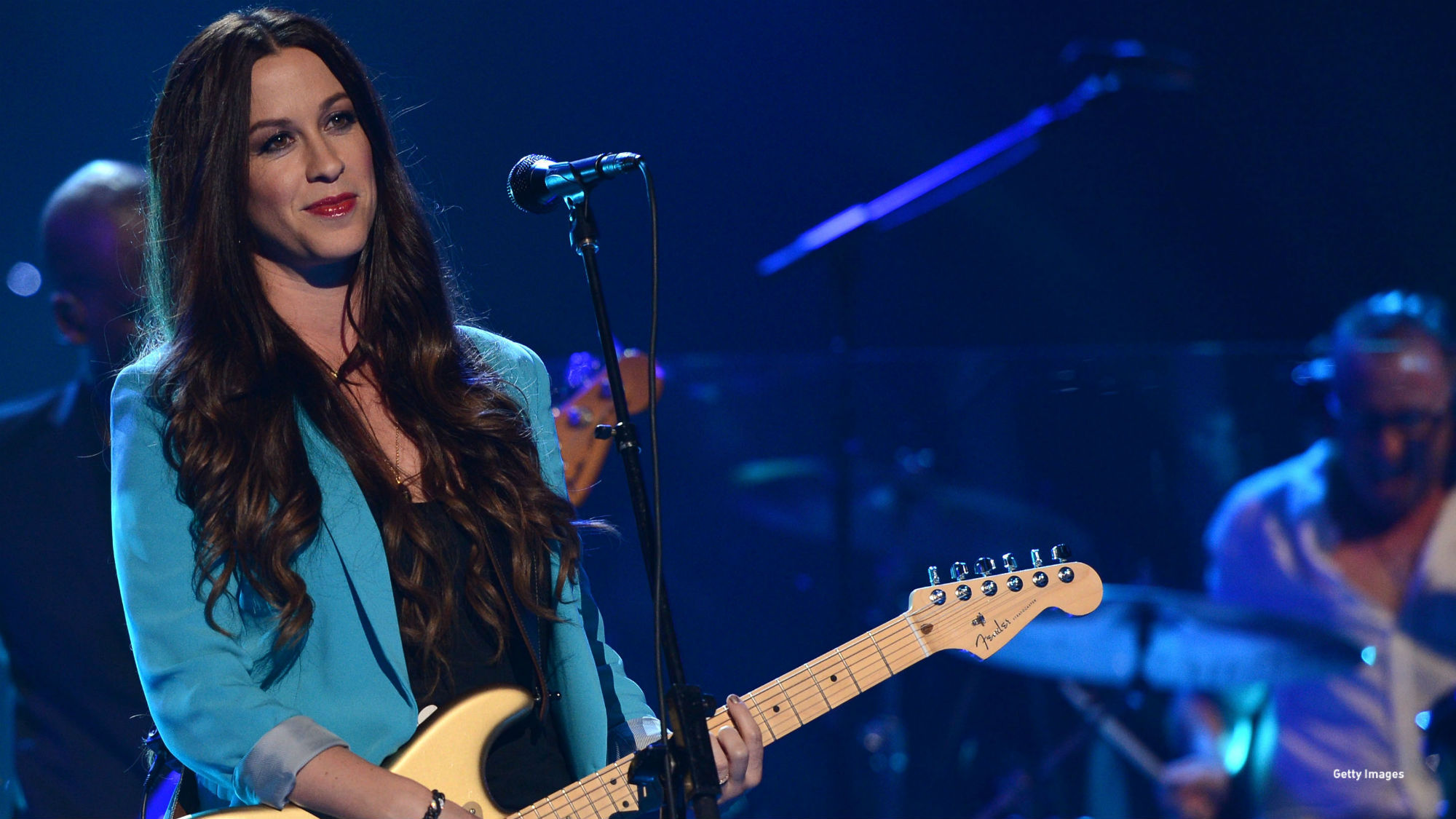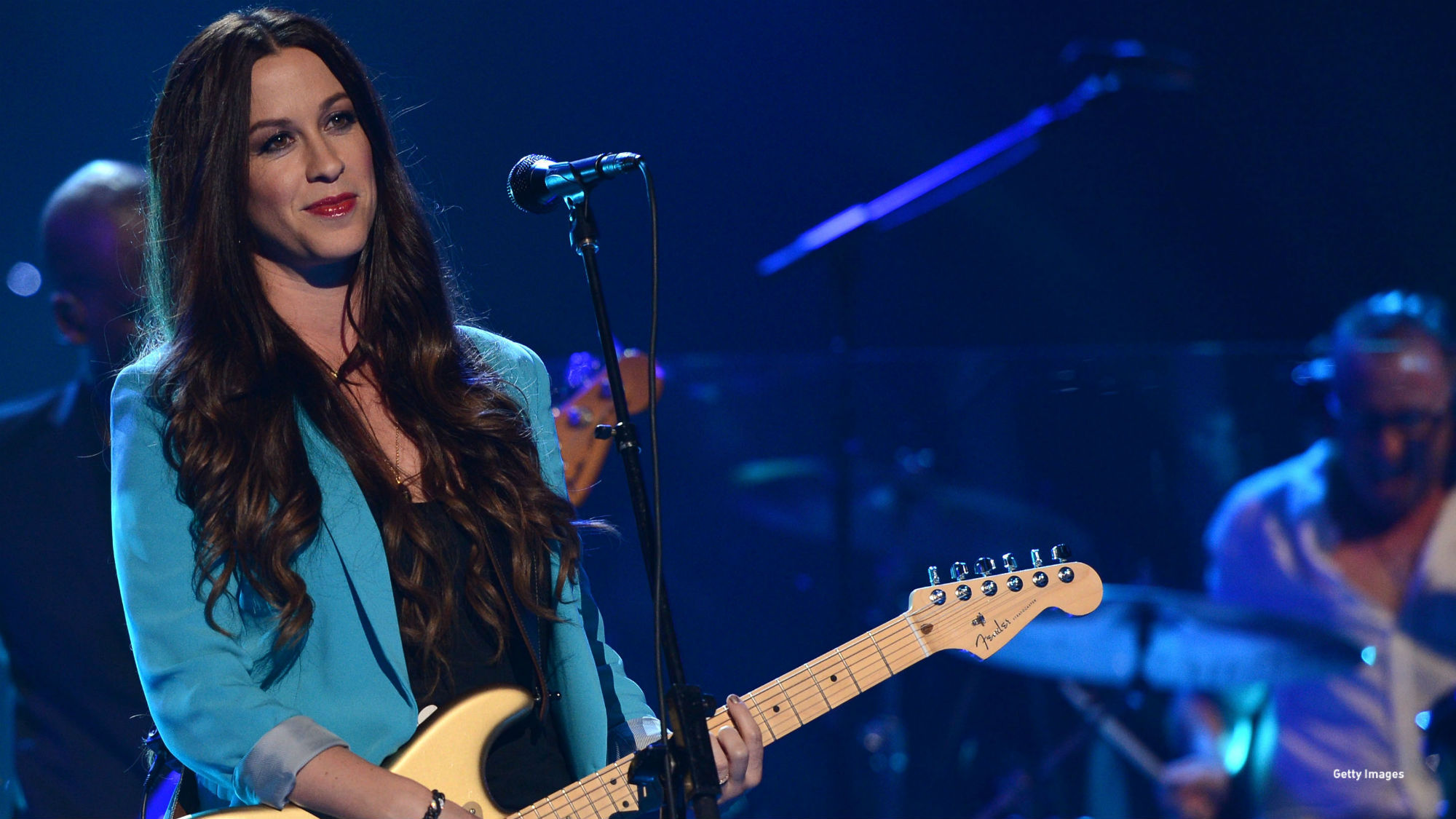 Alanis Morissette: "Reasons I Drink"
Is it too soon to coin the term "Alanissance?" A jukebox musical featuring her hits, Jagged Little Pill, has just opened to positive reviews on Broadway – and now she's shared her first new song in five years. "Reasons I Drink," taken from the upcoming album Such Pretty Forks in the Road, is every bit as catchy and candid as fans have come to expect. "And so that's it, I am buying a Lamborghini to make up for these habits, to survive this sick industry," she sings, perhaps rather ironically. Either way, there are still few artists who do rock star angst as compellingly as Alanis Morissette.
4. WHAT TO GO SEE IF YOU'RE IN THE MOOD FOR SOMETHING CUTE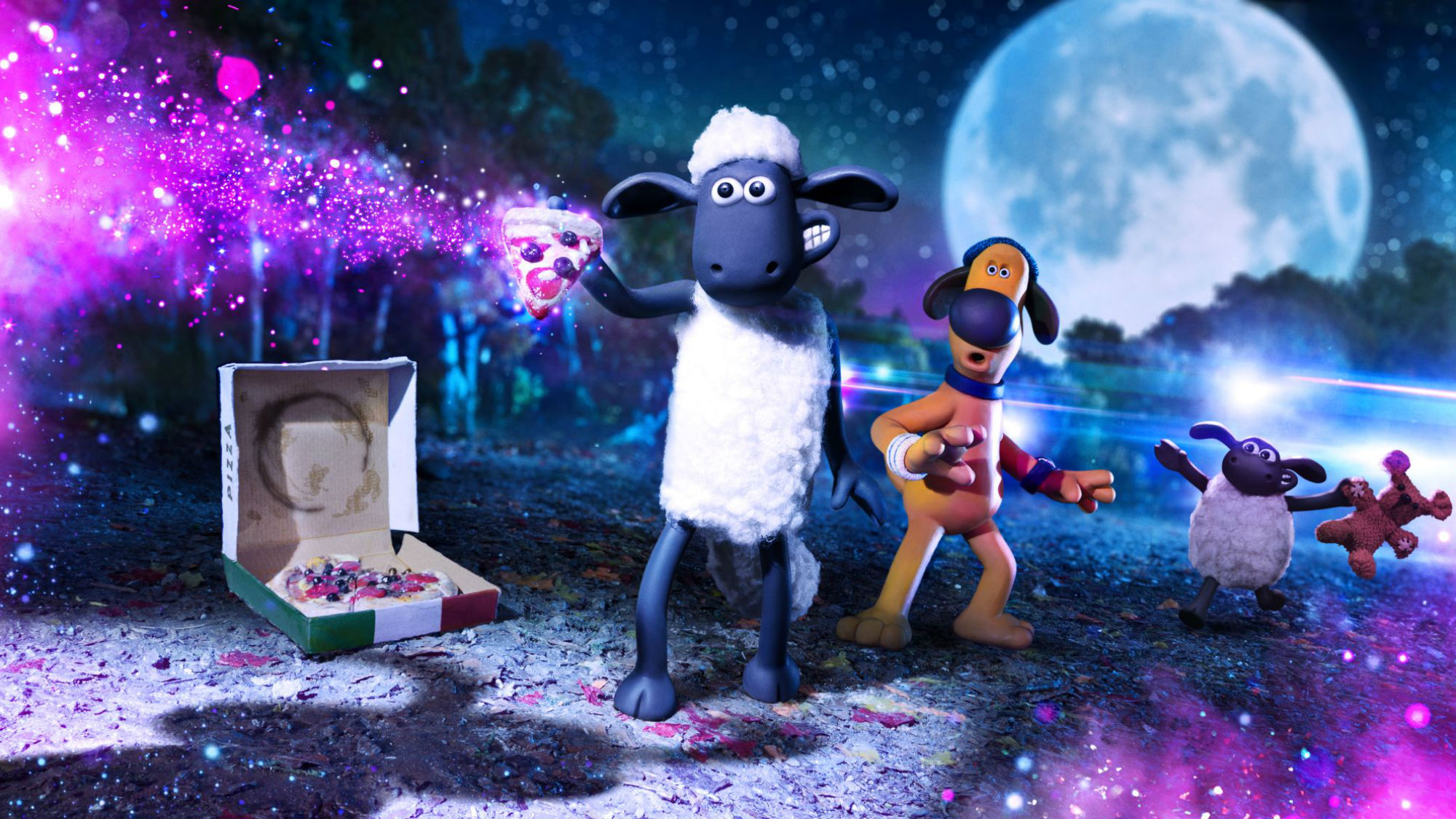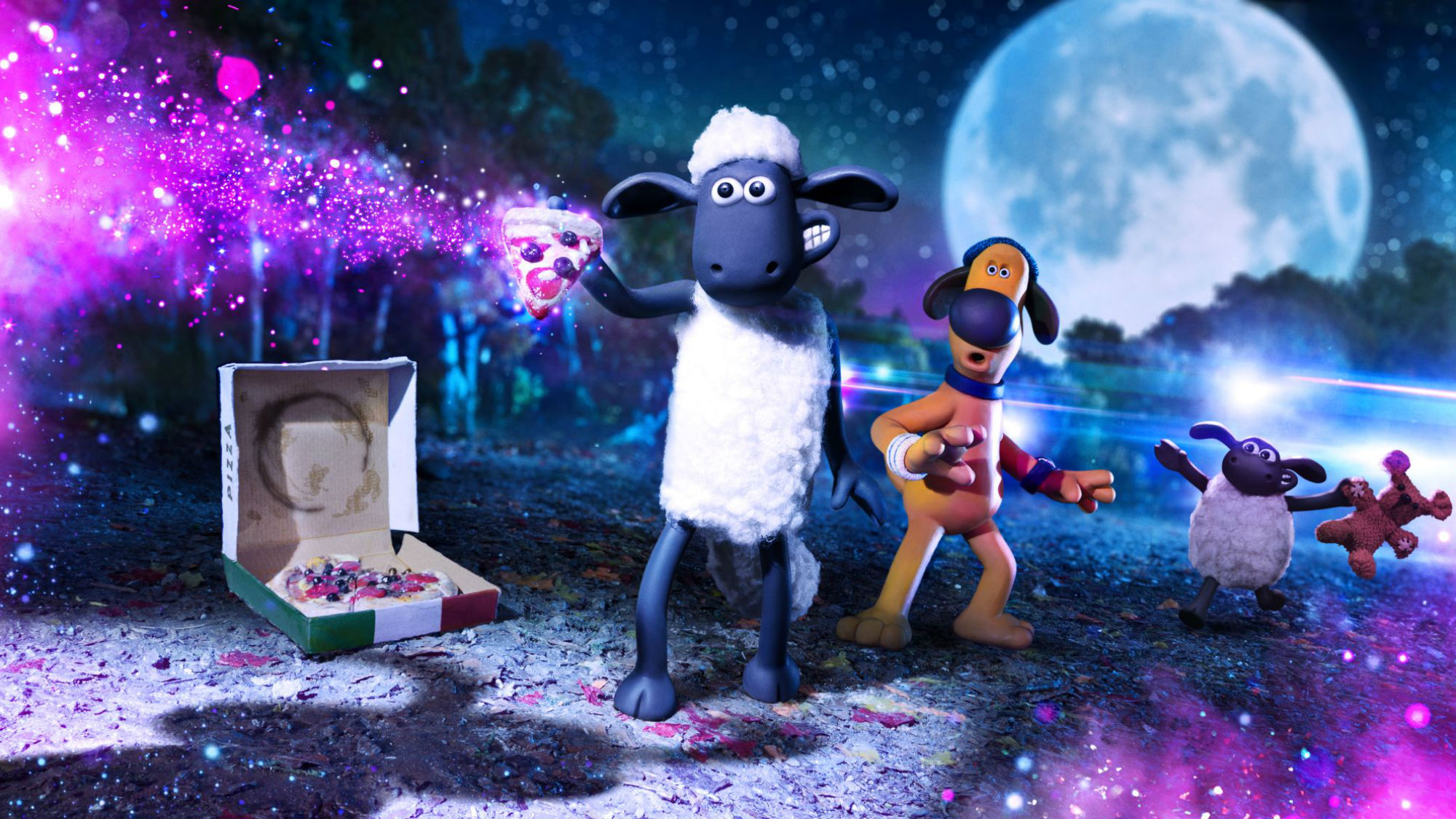 Shaun the Sheep Movie: Farmageddon
With acclaimed movies including Chicken Run and Wallace & Gromit: The Curse of the Were-Rabbit, Aardman Animations have established themselves as purveyors of a stop-motion "claymation" style that's charmingly old-fashioned and quintessentially British. Opening in select theaters Friday, their latest effort is a sequel to 2015's Oscar-nominated Shaun the Sheep Movie. This time, Shaun and his pals help an alien who crash-lands at Mossy Bottom Farm to find her way home before the authorities can find her. Expect slapstick humor, movie pastiches, and lots of big-hearted, family-friendly fun.
5. WHICH PODCAST TO TRY IF YOU'RE FEELING INQUISITIVE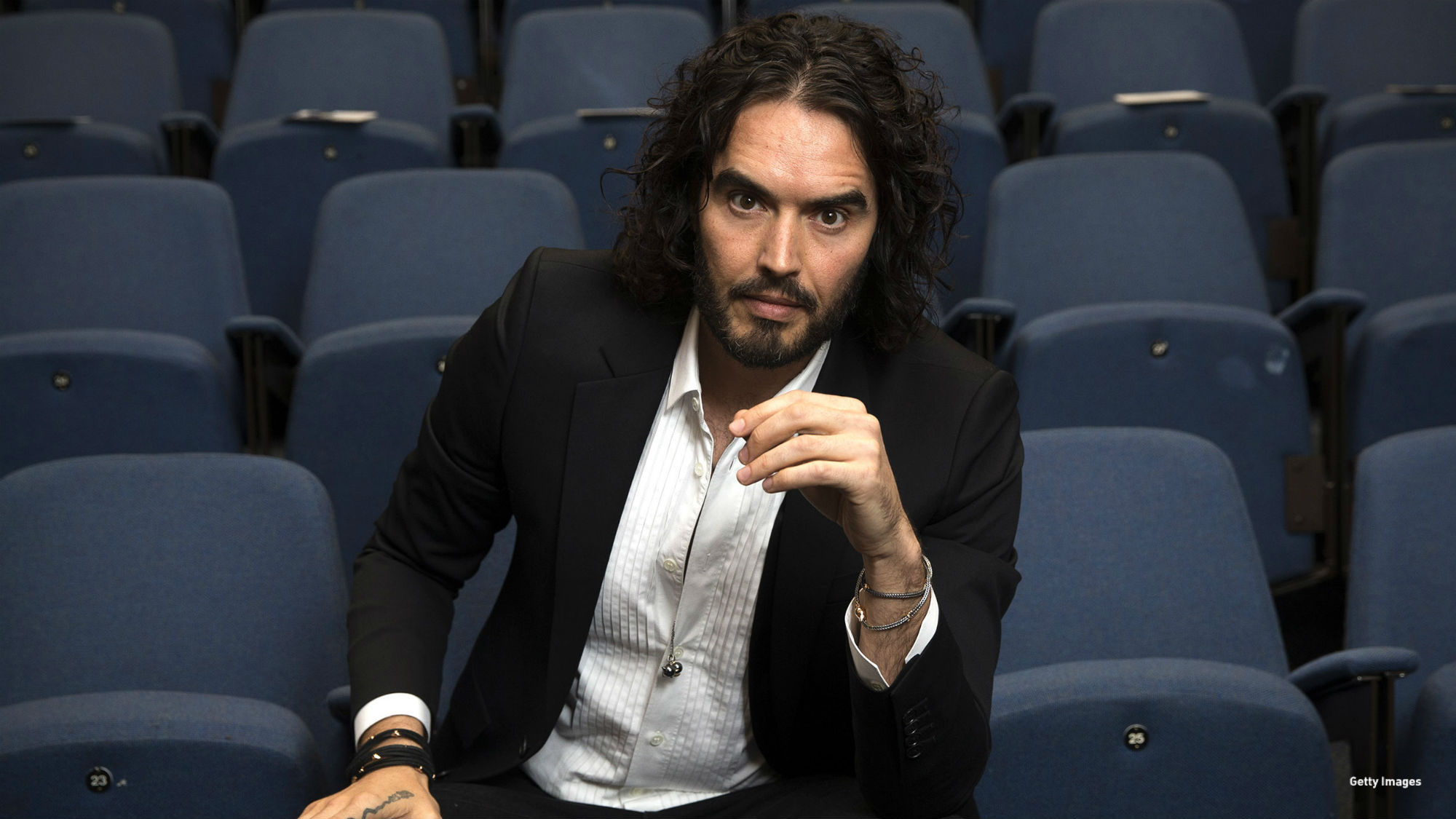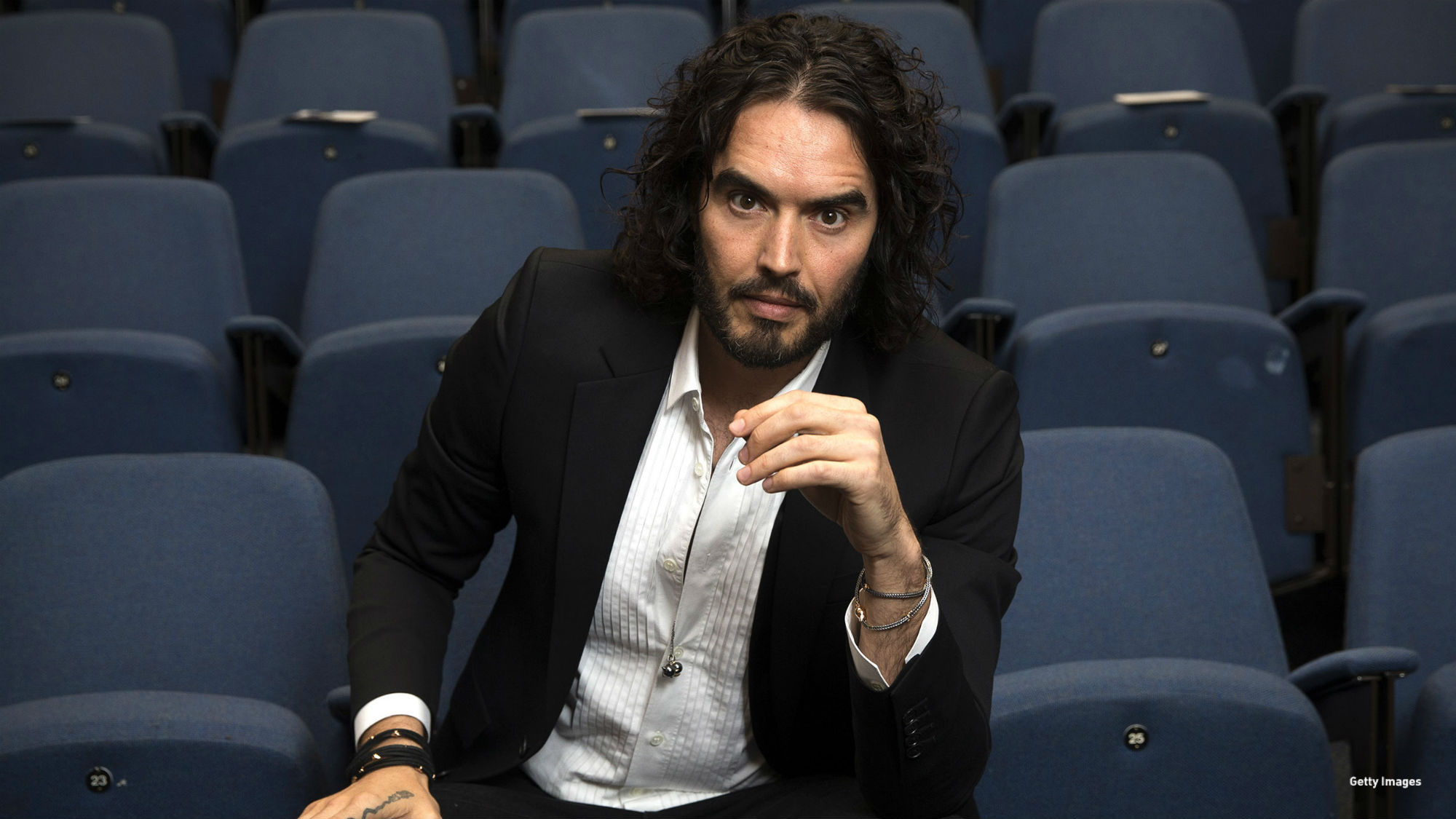 Under the Skin with Russell Brand
British multi-hyphenate Russell Brand is known for his wonderfully loquacious way of talking, but that's just one reason to check out his popular weekly podcast. Each episode sees Brand and special guests from the worlds of academia, popular culture, and the arts take a deep dive into a hot topic of our times. Past episodes have explored everything from identity politics to meditation, and Brand isn't afraid to keep the debate going for up to two hours, so if you like your podcasts super-in-depth, this one is well worth checking out.
6. WHAT TO PLAY IN AN EMOTIONAL MOMENT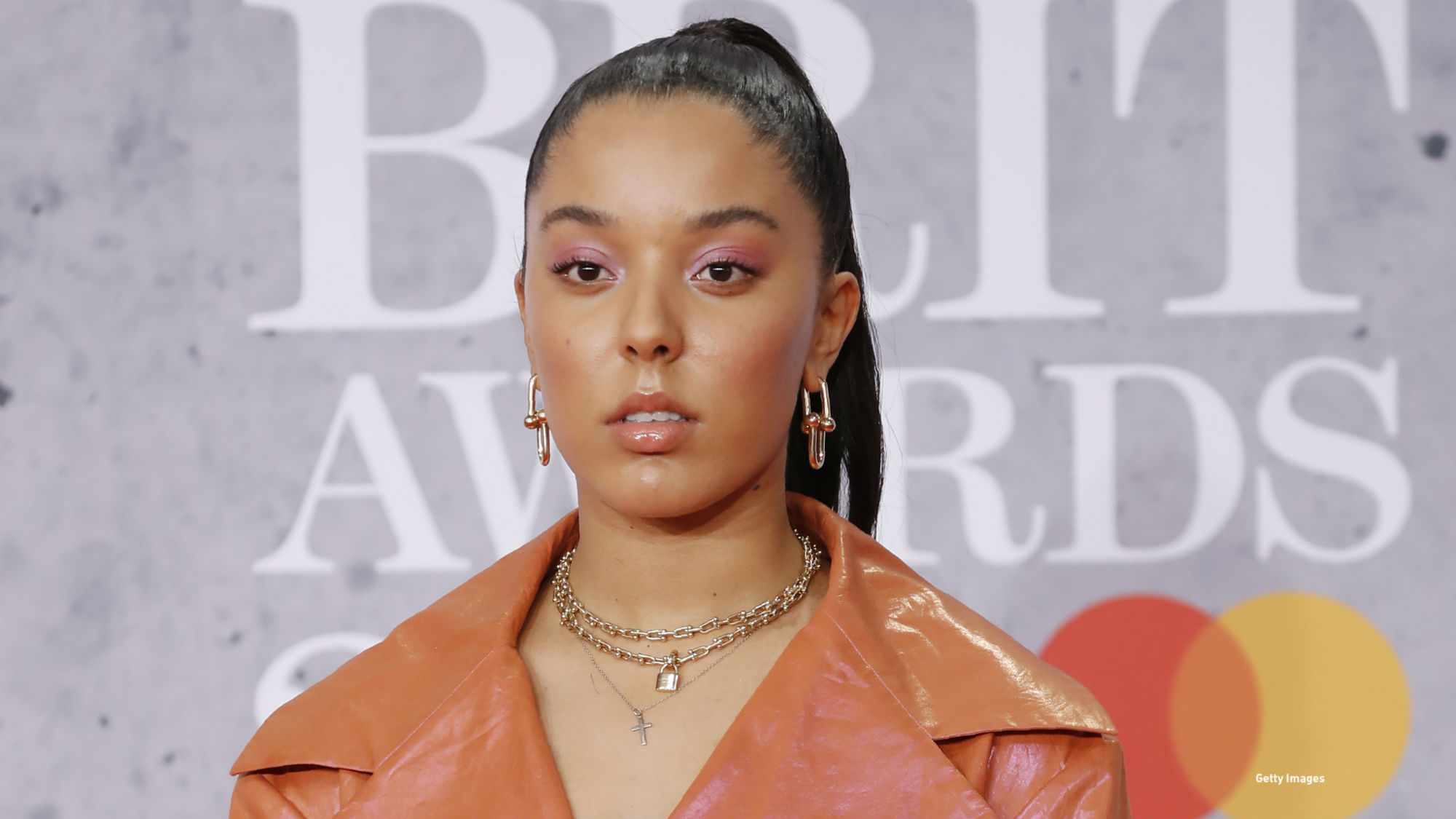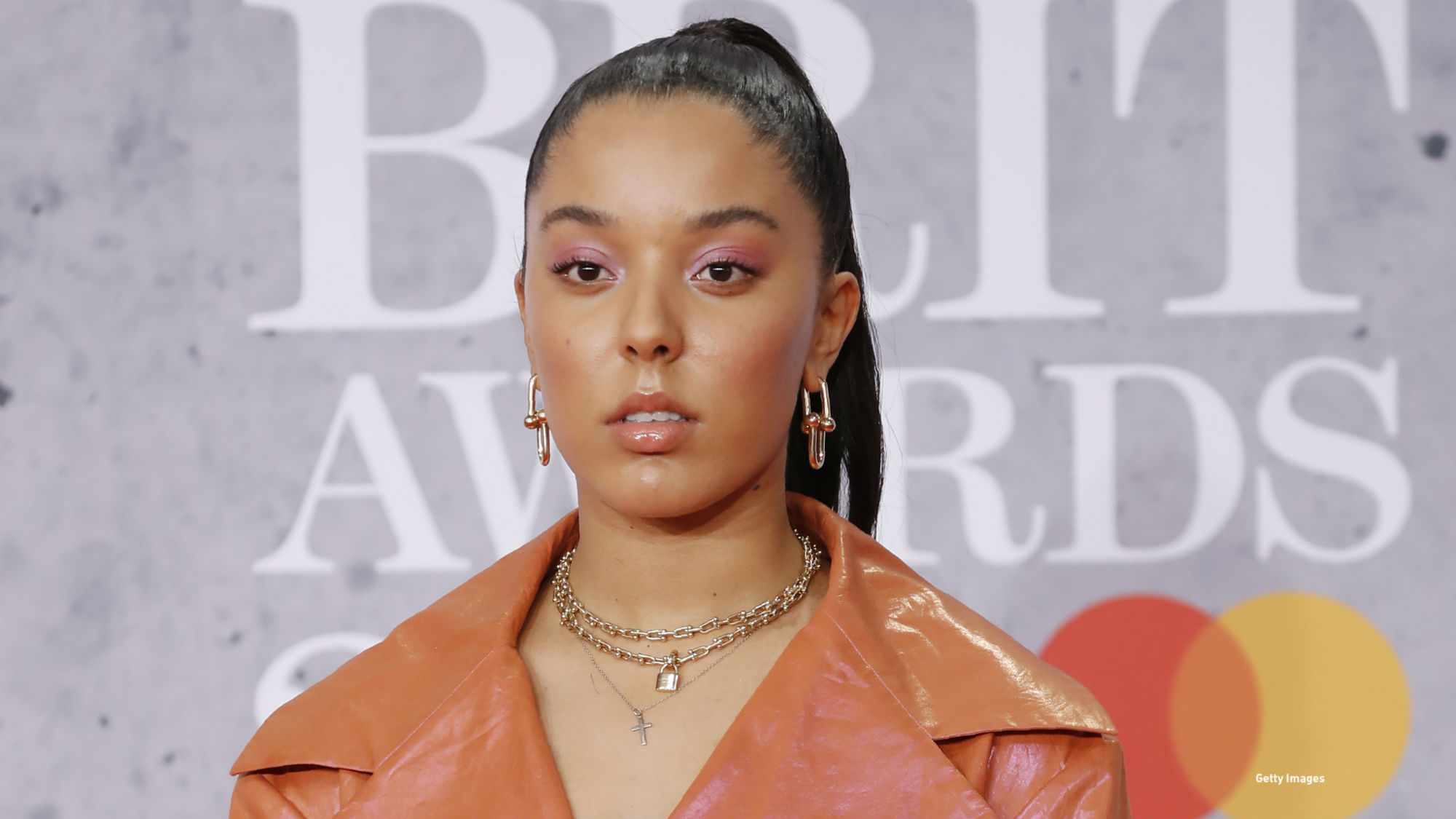 Grace Carter: "Amnesia"
British singer-songwriter Grace Carter may not have released an album yet, but she's built plenty of buzz by supporting Dua Lipa and Rag'n'Bone Man on tour, and by dropping a succession of impressive singles and EP. "Amnesia" is definitely one of her best songs yet. "I forgive you for losing my love, and for making me feel like I'm not enough," she sings on the stirring chorus, perhaps showing an ex a bit of seasonal goodwill. The result is a proper pop ballad packed with emotion that shows off Carter's full-bodied voice. Superb stuff.
7. WHAT TO GO SEE IF YOU'RE A MODERN DANCE FAN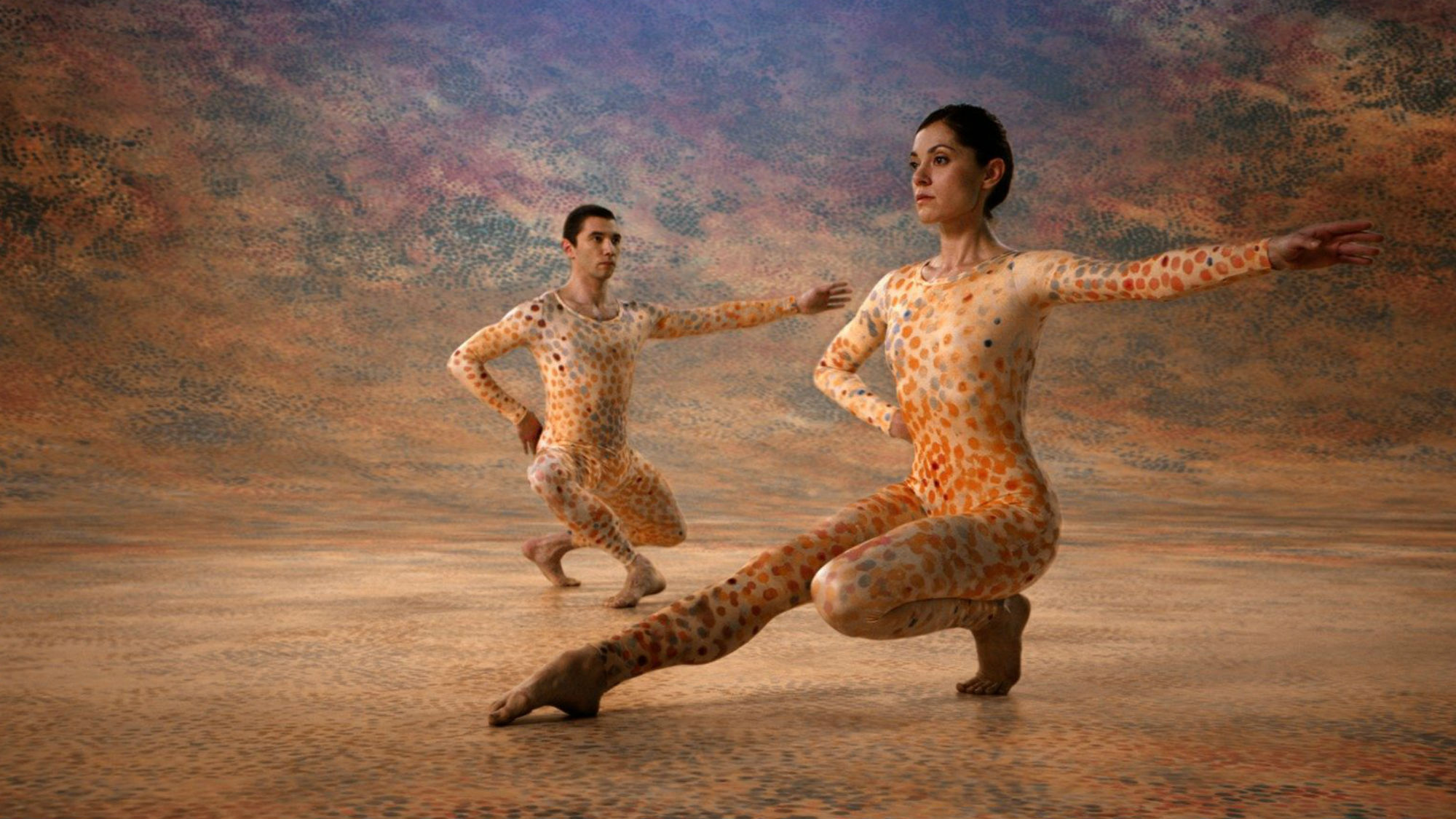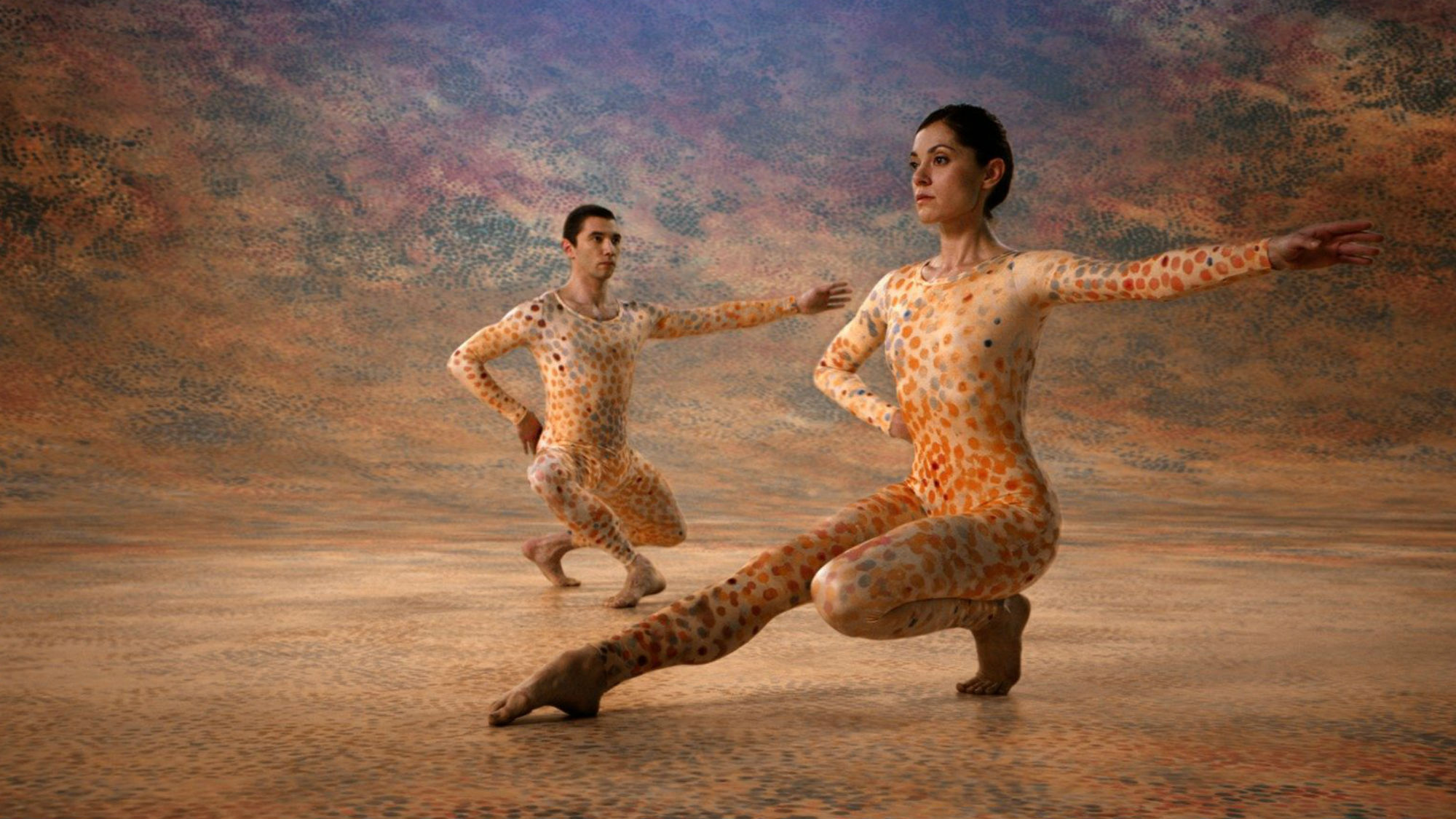 Cunningham
Director Alla Kovgan's film about groundbreaking choreographer Merce Cunningham is no typical documentary. Instead of relying on the usual "talking head" reminiscences, she tells Cunningham's story using archive interviews with collaborators including Andy Warhol, visual artist Robert Rauschenberg, and composer John Cage – who was also Cunningham's romantic partner – plus dazzling 3D recreations of Cunningham's most innovative modern dance works. Opening in select theaters Friday, Cunningham looks like it could be a fascinating and insightful visual feast.
8. WHICH RED HOT BROADWAY OPENING TO KEEP AN EYE ON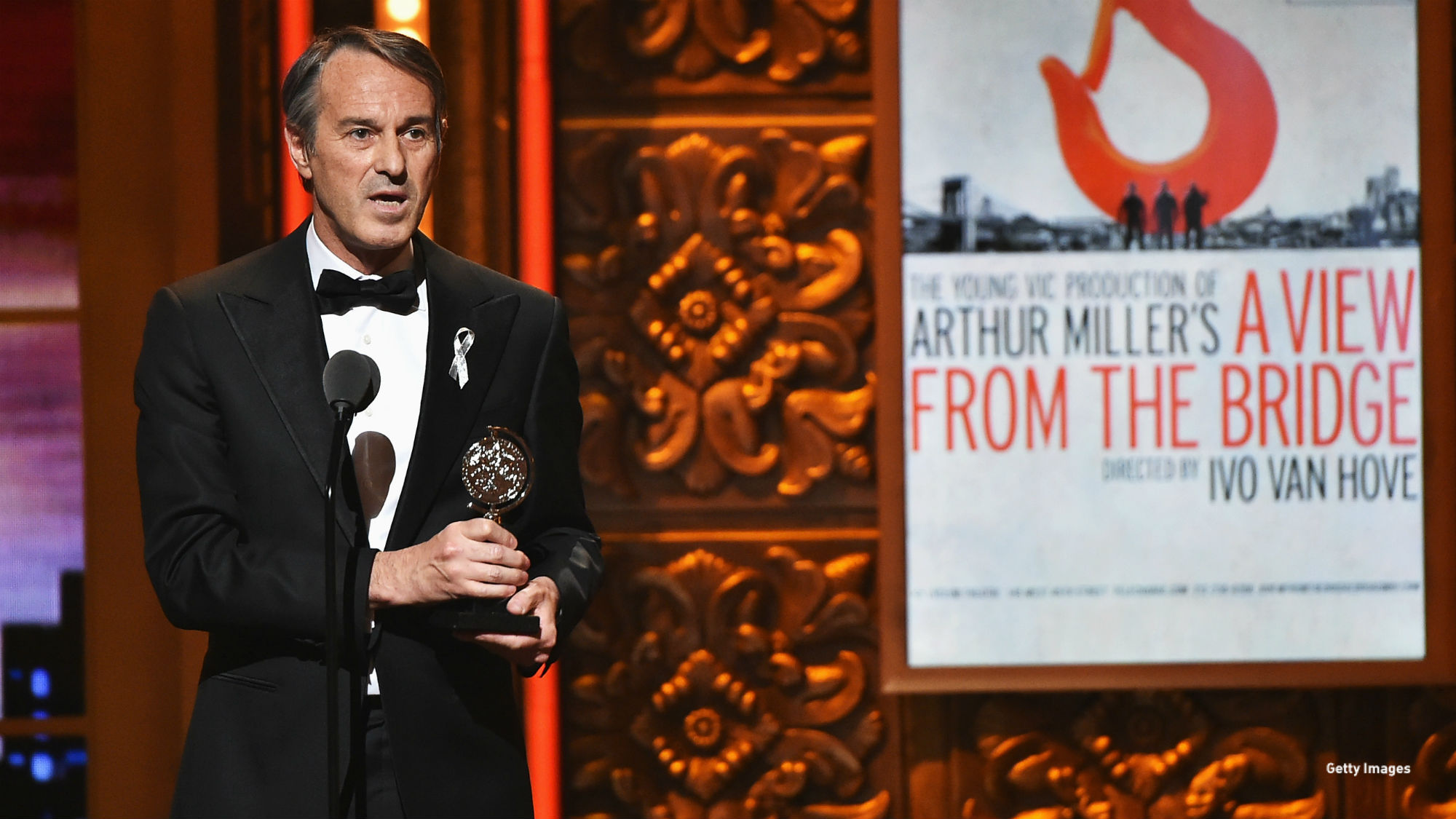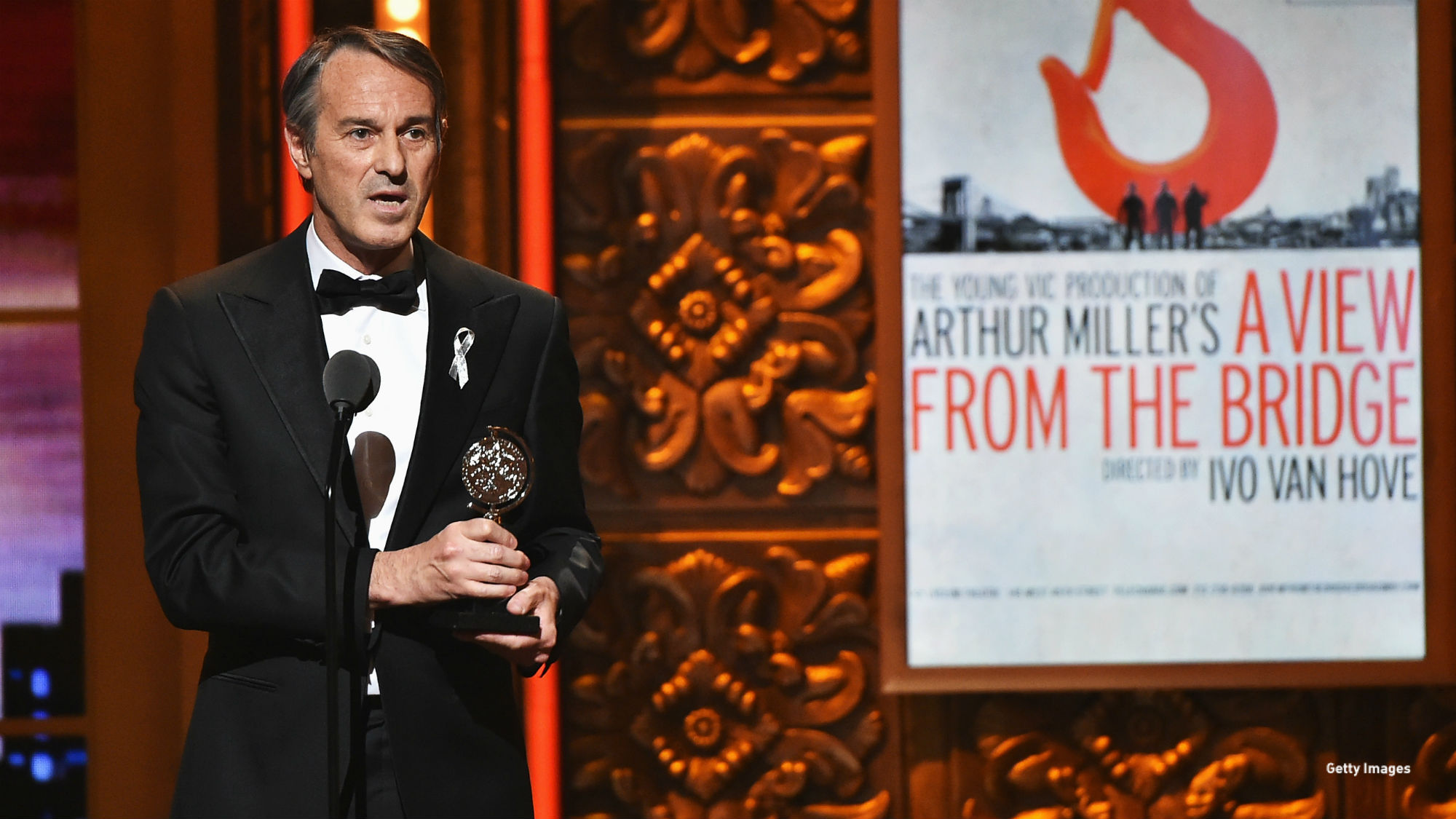 West Side Story
Belgian director Ivo van Hove (pictured) has won acclaim for his innovative Broadway and West End productions of everything from All About Eve and Network – both based on the Hollywood movies – to Arthur Miller's A View from the Bridge. Now he takes on one of the great musicals: Leonard Bernstein and Stephen Sondheim's West Side Story. Rising Broadway stars Isaac Cole Powell (Once On This Island) and Shereen Pimentel (The Lion King) play star-crossed lovers Tony and Maria, and we're promised dazzling new choreography from the revered Anne Teresa De Keersmaeker, so look our for social media reactions when it begins previews Tuesday at the Broadway Theatre.
9. WHAT TO PLAY TO PUT A SPRING IN YOUR STEP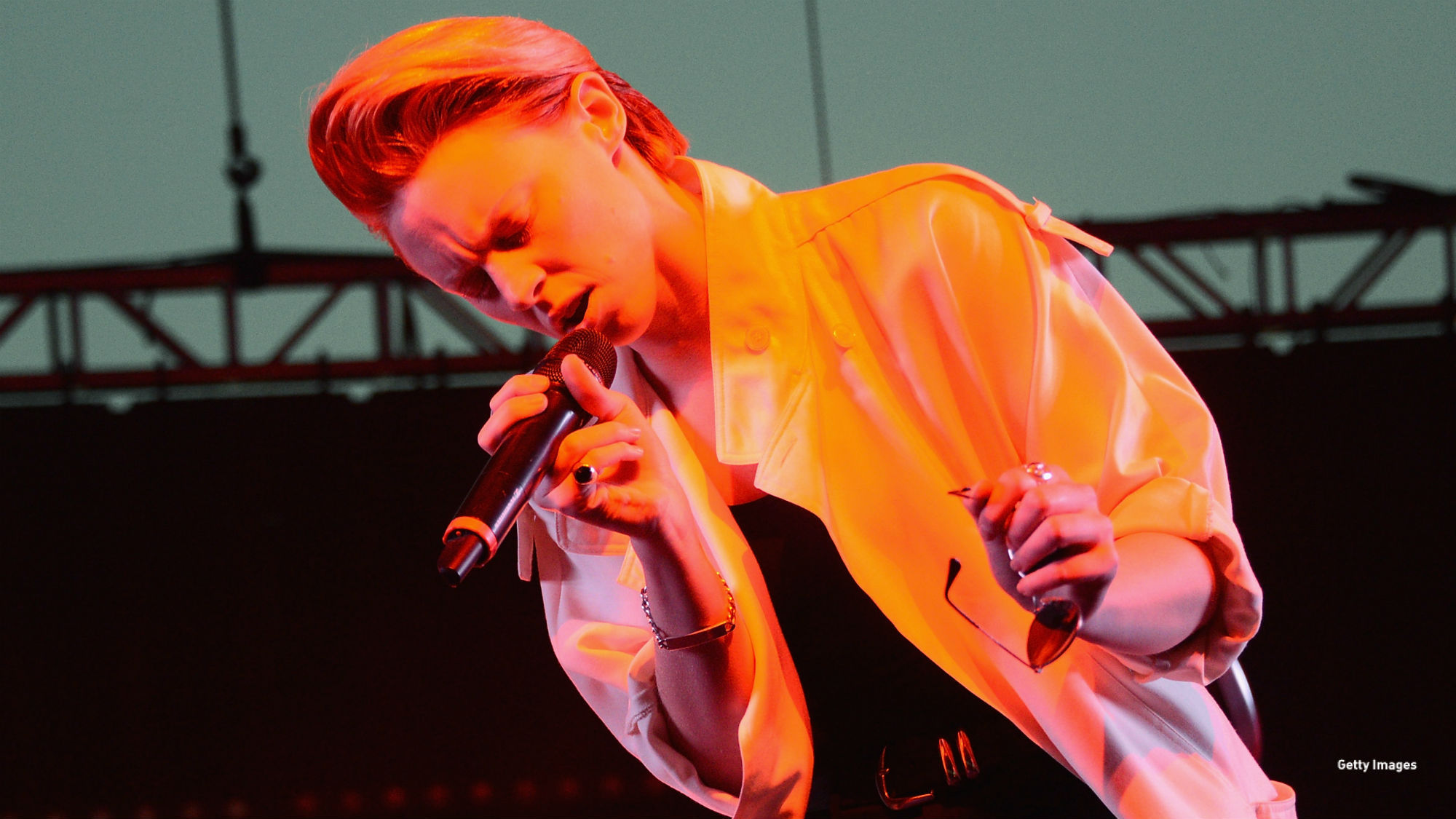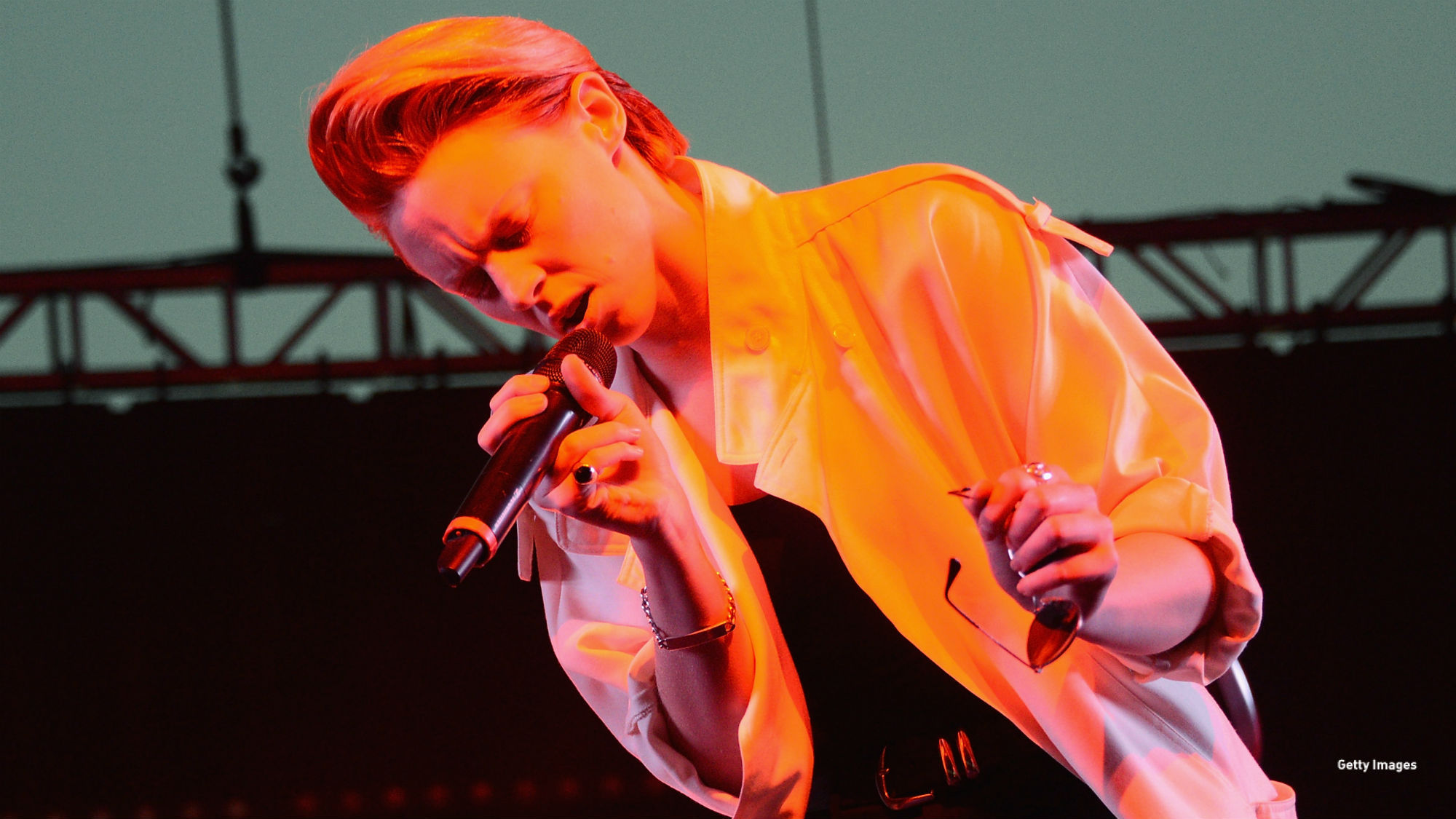 La Roux: "Gullible Fool"
A decade ago, British singer-songwriter La Roux – or Elly Jackson to friends and family – scored a big U.S. hit with the ice-cool synth-pop song "Bulletproof." She hasn't been super-prolific since then, but this new tune is a reminder of her gift for making unique-sounding earworms. A trailer for her new album Supervision due February, "Gullible Fool" is balmier and more disco-sounding than the La Roux of 2009, but every bit as catchy and lyrically intriguing. Towards the end, it gets super-funky, too; but by then you'll already be thinking it's great to have her back.
10. AND FINALLY, WHICH RISING STAR TO CHECK IN WITH ON SOCIAL MEDIA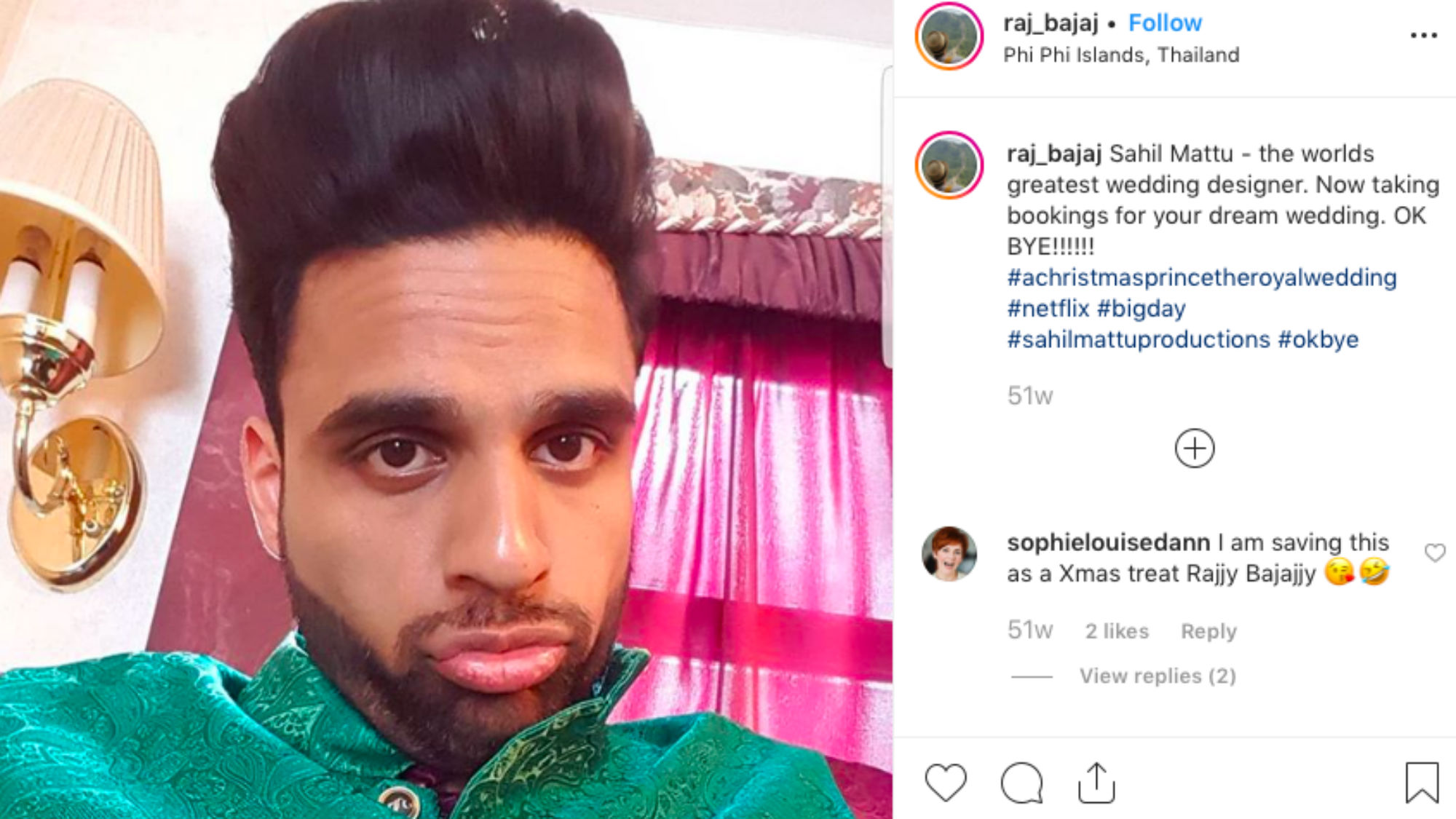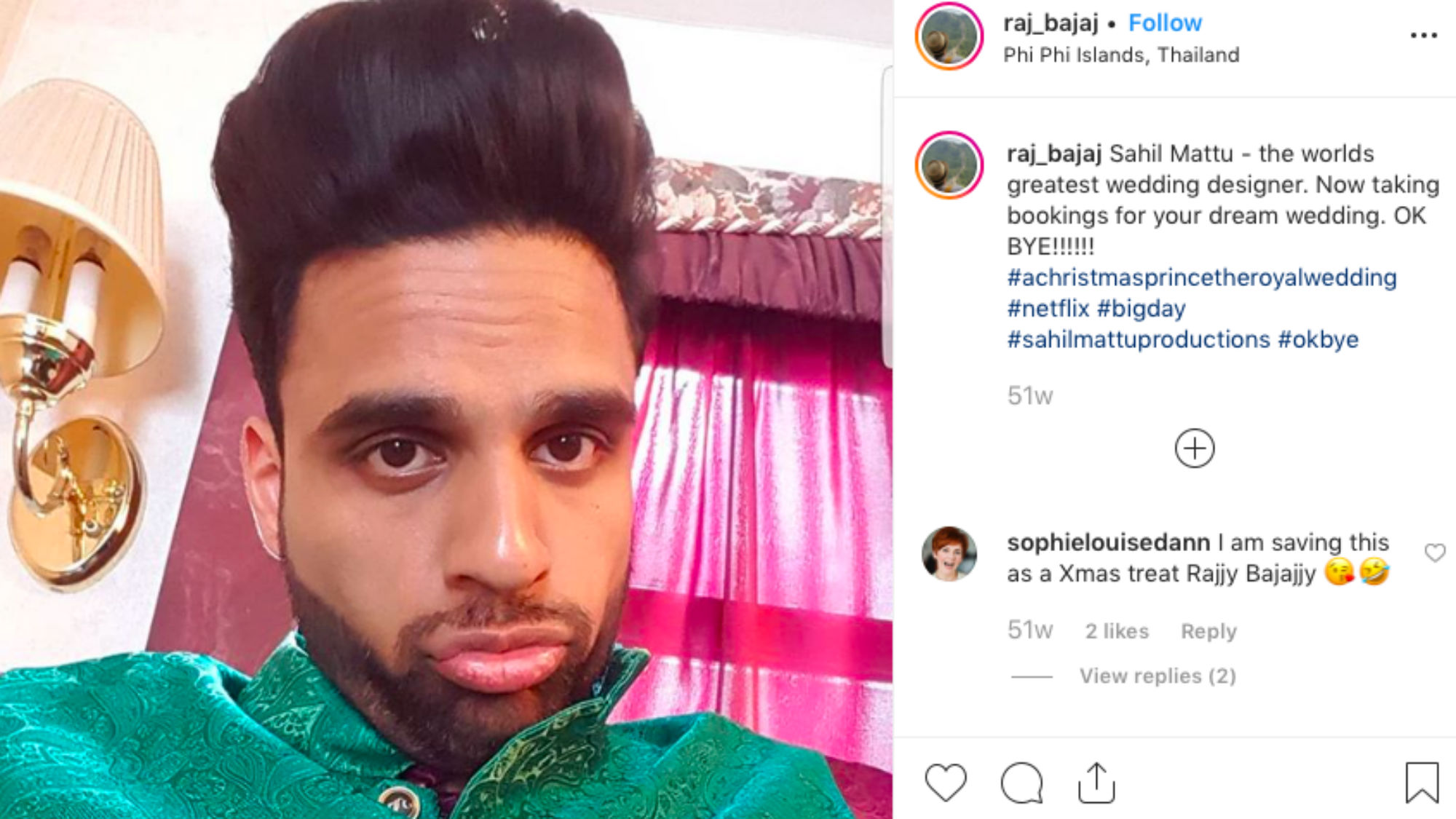 Raj Bajaj
You might recognize actor British actor Raj Bajaj from the 2014 Doctor Who episode "Flatline." He's currently appearing in Netflix's festive guilty pleasure, A Christmas Prince: The Royal Baby, and shooting season three of BBC America's Killing Eve. He's a lively, playful, and self-deprecating presence on both Twitter and Instagram, so why not give him a follow before he's sharing the screen with some of your Killing Eve faves.
What are your plans for this week?